Sweden takes HARC Championship for the 2nd year running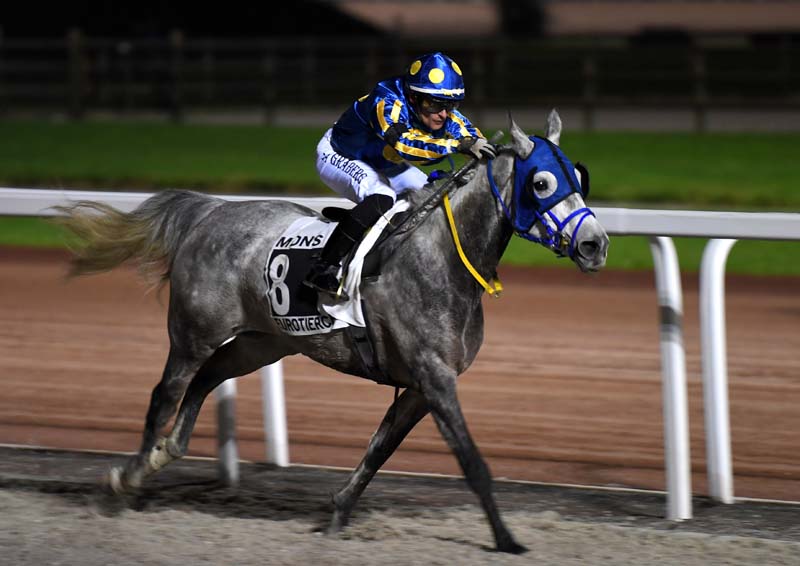 RESULTS
Monday (the 30th October) saw the much awaited coming together of six nations in Ghlin, Belgium to celebrate the 2017 end of season Heritage Arabian Racing Club's (HARC) Championship gathering. A successful confrontation was delivered adhering to the HARC idea to promote racing of Heritage horses helping to maintain the original characteristics of the pure Arabian horse: beauty, speed and stamina!
Russia chose three of its best race horses to represent them, Sweden sent the same team as last year, England again had one interesting representative of essentially Russian bloodlines and the newcomers Iran and Italy had finally each only one horse starting. The results were very similar to last year's Championship, confirming the exceptional quality of the Swedish-bred from Russian-American lines, Pamills Lipse (Top Flyte – Pamill), winning the individual HARC CHAMPIONSHIP. The strength of a professional breeding program on a large scale, using racing as one of the selection criteria for the Arabian breed, was again proven by the win of the NATIONS CUP by Russia with their second, third and fourth places from Sakmagon Tersk (Maklaud – Stepen), Ceylon (Dilijans – Trata) & Gidon (Dilijans– Galensia), before Sweden, who took glorious first, fifth and seventh.

Thanks to HARC's Belgium AHRCB President & race organizer Nelly Philippot's hard work, travel incentives are offered enabling many horses to journey for several days to take part, but for the 1st time in 40 years, Iran were able to find a way to send their celebrated grey stallion Ganj Beik (Shaboad Mir – Yaghout Lorestan) to give their Asil bred Arabian a chance to compete. The good tempered stallion impressed everyone with his 6th place despite the incredible trip from Iran to Ireland to join his new trainer Hugh Murphy, to adapt for one month before facing another trip of three days from Ireland to Belgium! For the first time this year, the Italian delegation, new to HARC's growing country supporters, joined forces to see how they would fare but having sent 2 contenders, they had nothing but bad luck with firstly their Italian jockeys being unable to join, next, one of their two horses got slightly hurt during the trip and finally the replacing jockey unable to do the weight!
Strong HARC supporter Paul Simmons homebred Kallista (Sambist – Gas Pepelka) came over from the UK with trainer Peter Hammersley, and many times Swedish winner Mr. Maximus (Millenium – Tarnawa) and his young breeder/owner Johanna Aberg accompanied the team and the two other Swedish contenders, Pamills Lipse & RM Estelle (Millenium – Elcanta).
There was a warm atmosphere between the owners, trainers & support staff and all participating countries were keen to confirm that they would be back next year and are looking to increase their HARC horse numbers to enable stronger competition in both the Championship and the Nations Cup which requires a minimum of 3 runners from each country to qualify.
Many thanks to H.H. Sheikh Sultan for his continuing support and to HARC participants for travelling a long way, proving their motivation in supporting HARC.
HARC is only in its second year but is making positive strides with a growing number of countries, breeders and owners getting involved to retain the purity of the pure Arabian bloodlines worldwide - 19 countries are currently participating and if you would like to get involved we would love to hear from you. Check out www.harchorses.com or email leigh.harc@mail.com
Written by Nelly Philippot & Leigh Young
Photos: Leigh Young